Meadowmont Property Owners Association is a subdivision of 1,421 lots in Calaveras County, CA at an elevation of 4,000 feet.  Our purpose is to provide services to the Members as provided in our Governing Documents and services that the membership & Directors shall determine may be considered necessary to protect the rights, interests, and privileges of all members and their respective properties.  The Association is a non-profit, mutual benefit corporation which is comprised of owners of properties in the subdivision.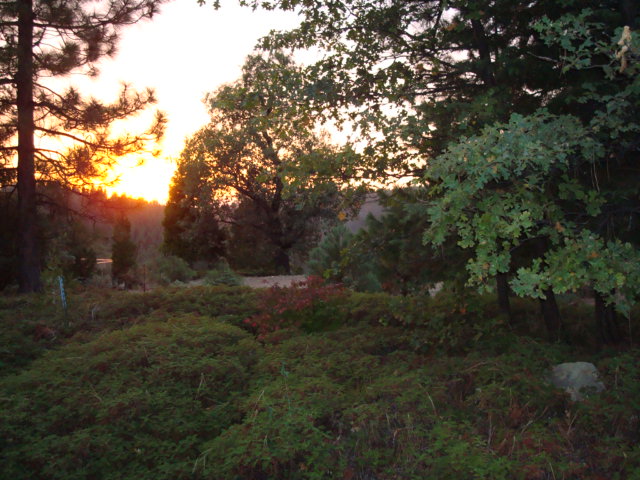 Located adjacent to Highway 4, MPOA is renown for its scenic sierra beauty and convenient access to skiing, boating, hiking, golf and other recreational activities.  Property owners enjoy four seasons that include winter snows and wonderfully moderate summer temperatures typical of the Sierra Nevada.
On this MPOA website, you will find lots of helpful information.  Here is a list of 2017 approved Vendors for lot clearing and Tree services.  Lot-cleaners-list-2017-as-of-3.29.17
We are very fire and natural disaster conscious, and on this site have provided you with check lists and recommended ways of protecting yourself in case of an emergency.  Our fire prevention check lists and emergency evacuation information serve as guides for you to use to maintain your personal safety and that of your family, friends and the safety of your property should a wildfire or other natural disaster occur in our area.  We are conscious of water conservation and have provided the latest information on this topic.  MPOA strongly supports the VIP (Volunteers in Prevention Program, our local group of volunteers who help inspect properties for compliance with fire prevention regulations.  More information on this important topic is also available on our website.
Our Next Meeting will be our Annual Meeting on Saturday, July 8, 2017.  Annual BBQ to follow.  Guest speaker is Nate Berner, Arborist with Calaveras Tree Care to talk about Tree Mortality.  Join us to confirm our 2017-18 Directors and enjoy a BBQ Lunch at 11am.
REALTORS: Title and Escrow requests should be faxed to 209-890-7497 or emailed to treasurer@meadwmontpoa.com
In general, you may call our MPOA Manager at (209) 795-1973 or email our manager at:  manager@meadowmontpoa.com to answer your questions and for more information.