Meadowmont Property Owner's Association
"A Residential Community"

What's Happening?: Welcome FALL!  Thank you Spring & Summer!!!Have Fun!
Update Air Med Flight Insurance 530-648-6455

WHAT'S NEW?       New Malones FULL!
Spring Newsletter and  MPOA 2023 Spring Newsletter & 23/24 BUDGET.
The MPOA Fall Winter 2023 Newsletter and 22/23 Financials are included with the Newsletter and have been mailed!
List of Lot Cleaners from 2023 from EPFD please comply with PRC 4291lot cleanup requirements!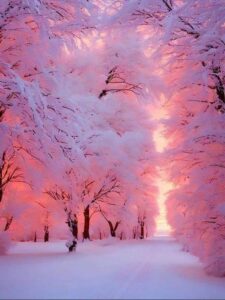 Are you Ready?
Our next Board meeting will be Tues. DEC 12th / 7pm @ Chapel In the Pines Cabin 1, 2285 Cedar Ln Arnold CA across from the Church.  Agenda 12.12.23  
THANK YOU to our volunteer MPOA Board Members for all you do for our MPOA Community  
We  now have 3 Director vacancies  & also VIP Inspector positions to fill! Members, If you are interested, please attend our meetings.
 PRC 4291 Members, Please Keep your lot free & clear of forest debris year round.   BURNING May be activated.  Remember, please don't burn forest debris from other properties outside of Meadowmont!  You can take "clean" debris to Millers in Avery on HWY 4 OR Call for Burn days: 209-754-6600. Burn  permits and burn days can also be found on Line:   Online Burn Permits 2020  PLEASE check and remove from your properties, dead, leaning or damaged trees, limbs and needle debris due to the winter heavy snow!  Keeping your property Fire Safe is a year round effort.  Follow PRC 4291 Guidelines to be in compliance & Fire Safe!  
Friendly Reminders:
PRC 4291 Complaints: EPFD Vacant Lots 209-795-1646 (Joan Lark) Improved Properties Cal Fire 209-795-1542 Owners mat not burn other peoples debris in the community!
Hello Neighbors…can you PLEASE:  Slow down while driving in our community 25mph….. Thank you!
Dont forget to check and keep your chimney clean to avoid a FIRE!  Time to Get ready for Winter!
Covid 19 Vaccinations/Boosters & Flu Shots available @ CVS in Angels Camp. More current Covid info at: calaverasgov.us  With the Covid-19 Vaccines here, we wish everyone a Healthy 2022!
Here is our welcome letter that we provide to all new members.   Nice Info:  OK to share!  Welcome to MPOA
NOTICE: 22/23 $24 dues are now due. Members who purchased their properties prior to 1996 are exempt from paying the annual $24 Assessment.

  Voluntary payments are

appreciated

.  ALL property owners are subject to the MPOA, CC&R and adopted Rules.  The Newsletters & our Website:  meadowmontpoa.com contain current Information and Local Phone numbers.  Make sure your Title Company and YOU provide us new owner and address info on your property!.
Critter Trash! If you rent your property or occupy full time, PLEASE consider installing  a Metal, Bear Resistant, Trash Safe.  Any loose, open, wood frame corrals will be knocked over by the Bears and they will make a big mess!  Secured, Metal Trash Bins are available through ACE Hardware.  Well worth the investment!  Critters will scrounge and will even damage vehicles lookin for food.!  Weekly Trash/recycle waste removal is offered by Cal Waste.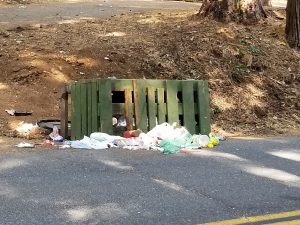 Bear Treats! These wood refuse corrals don't always work, metal ones are BEST!
Be Prepared…Metal Bear Safe's work to discourage Bears & critters too!!!  Don't share your trash! Available through ACE Hardware.
 Our new County District 3 Supervisor is Martin Huberty who took office on Jan 1, 2023. 
Air Med Flight Insurance for your Family! 530-648-6455
Welcome back to G.A.B.A (Greater Arnold Business Association)  MPOA Supports you, Shop Arnold!
Our Short Term Rental (STR) recommendations for owners are posted on the home page of our website.   If you short term rent (STR)  your home, check out our recommendations!  Parties, Noise, too many occupants and blocking snow removal efforts can be a real nuisance. All Renters need to abide by our CC&R too!  
The Meadowmont Property Owner's Association (MPOA) is a Residential Community that represents the owners of 1,421 properties in the subdivision. Our purpose is to ensure the maintenance of member properties, health safety and welfare and help keep them aware of Fire Safe guidelines and also help provide services to the Members as stated in our Governing Documents (CC&R).  We also try to provide services, that the membership & the Board of Directors determine to be necessary for the safe successful operation of the Association.  These are necessary to protect property values and the rights, interests, and privileges of all members and their respective properties.  The Association is a CA non-profit, mutual benefit corporation also Governed by CA State Corporation Law (Davis-Sterling).
MPOA is Located on both sides of Highway 4, and near the popular Arnold Rim trail (ART), in Arnold, at the 4000 Ft elevation.  We are renowned for our scenic Sierra beauty and convenient access to Bear Valley skiing, Sierra Lakes, boating, ART hiking, golf and Calaveras Big Trees State Park with numerous other recreational activities along with fine dining and wine tasting nearby.  Property owners & Visitors enjoy four seasons that include winter snows and wonderfully moderate summer temperatures typical of the Sierra Nevada.
MPOA strongly supports Fire Prevention Programs.  Properties may be inspected for compliance with Cal Fire PRC 4291 at any time, year round.  Please keep your property fire safe for you,  your neighbors and everyone's Insurance!!  Members who are listing your properties, Cal Fire will inspect and verify compliance with PRC 4291.
We are very Fire Wise and natural disaster conscious, and on this site have provided you with check lists and recommended ways of protecting yourself in case of an emergency, lost hikers, and County programs .  Efforts by Local citizens, US Forest Service and Sierra Pacific Industries (SPI) are in the process of circumnavigating Arnold with a Fire Break.  Our fire prevention check lists and emergency evacuation information serve as guides for you to use to maintain your personal safety and that of your family, friends, renters for the safety of your property should a wildfire or other natural disaster occur in our area.  We are conscious of water conservation due to our drought and have provided the latest information on this topic.
Here is a list of Vendors who have been approved by EPFD for Tree and Brush removal services so owners can comply with PRC 4291 property clearing as stated here.  Lot cleaners list 2021 mod 7_28_21
EPFD will inspect vacant lots in Meadowmont  & Cal Fire will inspect improved properties for PRC 4291 Fire Safe requirements and they will send compliance notices for violations! Please do your part and keep your lots clean year round.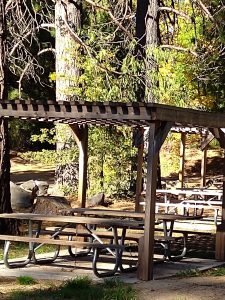 White Pines Lake Gazebos!
PG&E continues  trimming and removing downed trees to clear their power lines and installing underground wiring!. PG&E wants property owner's written approval to remove trees under their power lines and to remove fire fuel and make our community more fire safe.  Removal of these PG&E trees in their easement DO NOT require HOA approval!  Members are asked to please sign, approve and return PG&E forms promptly so they can remove/trim trees affecting their power lines.  Rapid response is required to assure progress in this important effort to prevent fires.  PG&E may also turn off power during hazardous weather conditions.  Be prepared!Calaveras County is responsible for the snow plowing of all the County roads and road repairs/signs!  Please direct your complaints to the County Public Works 209-754-6402 to clear the drainage ditch along the front of your property/County roadways.  The County has a new maintenance service response program that tracks and responds to service requests!  Maintenance of the culvert under your property driveway encroachment is the property owner's responsibility.  Please don't interfere with snow Plowing.
Here is the Calaveras County Complaint form to submit for Code Compliance issues  2018 Updated Complaint Form
Member Complaints to MPOA must be in writing & can be submitted on this Form; MPOA-HOMEOWNER-COMPLAINT

REALTORS, MEMBERS & Title Companies

: Requests for Real Estate HOA Escrow Disclosure Forms, and Dues account questions and property Change of Address updates should be emailed to:

[email protected]

.
Here is the Association's 2022 Certificate of Insurance  MPOA Insurance Discl Eff 4-16-2022 from Next Step Insurance.  

The MPOA CC&R requires that members complete & submit this form and approved by the MPOA BRC (Building Review Committee) prior to doing any exterior changes/additions to your property or live tree removals. 

MPOA BRC Application

AND

Tree Removal Request form

.  

ARC APP

  Please submit specific "

details"

only of the proposed exterior change and/or tree removals.   You may email this form to our Manager for review & Board approval at

[email protected]

Current Meeting Information is posted on this website. Here is our voice mail message phone # (209)795-1973 .  Please speak clearly and provide your phone number & accurate property address.
Be safe, have fun, enjoy and stay Healthy!   HAPPY Holidays and soon WINTER!
Sincerely, MPOA Board of Directors & Management
Email log in Office Use Only