The Meadowmont Property Owners Association (MPOA) represents the owners of properties in the residential subdivision of Meadowmont.  Meadowmont's 1,421 improved and unimproved lots are in Calaveras County at an elevation of 4,000 feet in the foothills of California's Sierra Nevada mountains."
Our purpose is to provide services to the Members as stated in our Governing Documents and also services, that the membership & the Board of Directors determine to be necessary for the successful operation of the Association.  These are necessary to protect the rights, interests, and privileges of all members and their respective properties.  The Association is a non-profit, mutual benefit corporation also Governed by CA State Law (Davis-Sterling).
Here is our 2019 Spring NEWSLETTER MPOA 2019 Spring Newslettervery final. It contains current PRC 4291 lot clearing requirements and 2019/20 Budget and Assessment information.
Here is a 2019 list of Vendors who have attended the Cal Fire Class for Tree and Brush removal services in order for residents to comply with PRC 4291. Lot cleaners list 4_11_19 mod
Our next Board meeting will be Tuesday August 13 at 7pm at the Chapel in The Pines meeting Cabin.  Here is the Agenda  MPOA Agenda 8.13..19
2019 Annual Meeting: Thanks you Bill Yates our Insurance Broker and Joel Metzger with CCWD for speaking at our meeting at White Pines.  We did not have a quorum but we did have a great Lunch.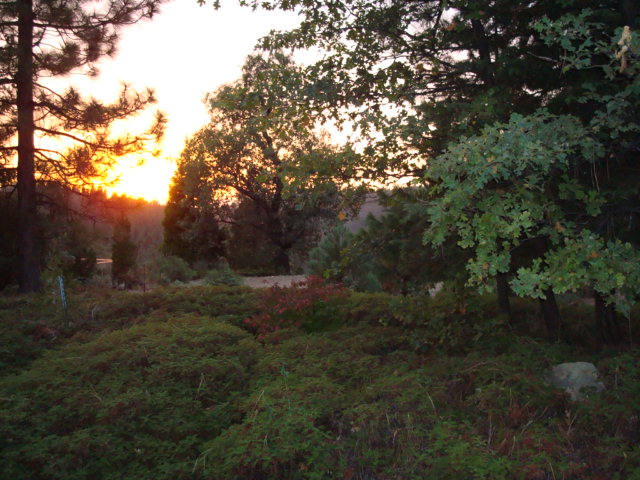 Located adjacent to Highway 4, and the popular Arnold Rim trail (ART), Arnold is renowned for its scenic sierra beauty and convenient access to Bear Valley skiing, boating, ART hiking, golf and Big Trees State Park with numerous other recreational activities and wine tasting nearby.  Property owners & Visitors enjoy four seasons that include winter snows and wonderfully moderate summer temperatures typical of the Sierra Nevada.
On this MPOA website you will find lots of helpful current local information.  
MPOA strongly supports the Fire Wise and VIP (Volunteers in Prevention) Program.  Our wonderful volunteers inspected properties for compliance with Cal Fire PRC 4291.  Notices were to be sent by Cal Fire for violations asking members to correct any violations in order to be Fire Safe. 2nd Notices will be sent if necessary.  Details are included in our NEWSLETTER.
We are very fire and natural disaster conscious, and on this site have provided you with check lists and recommended ways of protecting yourself in case of an emergency.  Efforts by Local citizens, US Forest Service and Sierra Pacific Industries (SPI) are in the process of circumnavigating Arnold with a Fire Break.  Our fire prevention check lists and emergency evacuation information serve as guides for you to use to maintain your personal safety and that of your family, friends and the safety of your property should a wildfire or other natural disaster occur in our area.  We are conscious of water conservation and have provided the latest information on this topic.
PG&E is felling and removing downed trees to clear their power lines. PG&E wants property owners approval to remove more vegitation under their power lines to remove fire fuel and make our community fire safe.   We encourage owner complaints to the County to clear their culverts and curb drainage systems for drain water control.
Here is the Complaint form to submit to Calaveras County Code Compliance  2018 Updated Complaint Form
---
REALTORS: Requests for Members in Escrow, Association Disclosure Forms should be emailed to: treasurer@meadowmontpoa.com
TITLE COMPANIES:  Request for Demands for Member Assessment information and Account Balances should be emailed to: treasurer@meadowmontpoa.com 
IMPORTANT: Click the link below for our MPOA Architectural Modification Application and Tree Removal Request form.  ARC APP  This must be submitted and approved by MPOA prior to doing any changes to your property.
You may email this form to our Manager at manager@meadowmontpoa.com   for processing.
Here is our voice mail message phone # (209) 795-1973 .
Sincerely, MPOA Board of Directors & Management
Email log in Office Use Only